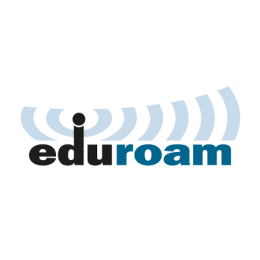 Eduroam stands for Education Roaming which is a federation of institutions that offers Internet connectivity to the roaimng users of all other member institutions. This is done by accepting the credentials from the user's home institution through a RADIUS hierarchy.
Eduroam initially started as a European initiative, but become international over the time. The list of participanting countries and for further information go to http://www.eduroam.org.
Eduroam in Hungary also built on a hierarchical manner, using RADIUS proxies, with a top-level operated and coordinated by NIIFI. NIIF become a member of the eduroam confederation since the beginning of 2006.
The NIIF eduroam pilot was developed in the Campus IPv6 project.The service is running in production since 2008 november.
The international cooperation, development of monitoring and the authentication model of eduroam is done in GN2 SA5 and JRA5 working group and refined in GN3 SA3 working group.
Information about the participating NIIF connected institutions, including their availability and hotspots can be found here.
If you want to join to the eduroam service of NIIF or you need further information contact us at eduroam@niif.hu. The support list of eduroam administrators.
Service definition and Policy documentations:
Technical documentation:
Monitoring: